Cryout America to God in Prayers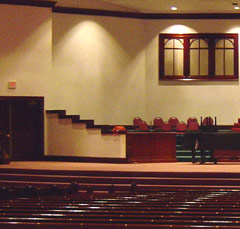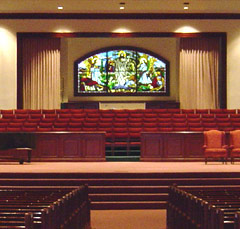 Washington DC Prayer Meeting at Hylton Memorial Chapel, Woodbridge, VA

Prayer Meeting October 28, 2011, at 5:00 pm, Doors Open at 4:00 pm
You can still register online or at the door for the prayer meeting. Bring a picture government issued ID for registration at the door.
Click To Register for the Banquet
We have made the registration for the events very simple. You can register in three different ways. We have two events, 1. prayer meeting and 2. dinner.
Option #1
Click and paste this email VictorVidal500@yahoo.com on your "send to email" box.
Give us five pieces of information.
Tell us whether you are coming to the prayer meeting.
How many people are coming with you?
Include your name, address and telephone number.
Indicate whether you want to come to dinner after the events.
What is the name of your church or organization?
Option #2
Print the form below, fill out and fax it to the fax number indicated.
Option #3
Print the form below, fill out and mail to the address indicated.
Washington Prayer Meeting Registration Form – October 28, 2011
Name
Address
State Zip Code
Telephone Number
Email Address
How Many People Are Coming With You?
Name of Your Church or Organization
Mark Event of Choice: Prayer Meeting Only / Including Dinner
Click To Register for the Banquet
Any Questions or Comments:
Or Call: 314-653-0467 and leave a clear message with your name and phone number.
Fax to Lara Publications: 314-653-6543.
Or Mail to: Victor Vidal, Lara Publications,
Washington DC Prayer Meeting Dept.
12382 Trail Forest Lane, Florissant, MO 63033.
Click To Register for the Banquet